L'Ardhis apporte son soutien à l'association alQaws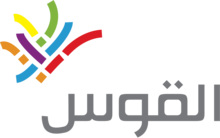 Association LGBTQ palestinienne, AlQaws a récemment subi d'importantes pressions, notamment par la voie du porte-parole de la police, lequel a déclaré interdire les activités d'AlQaqs en Cisjordanie, menaçant ses membres et invitant la population à la délation. Un débat public s'en est suivi, qui a passablement agité la société palestinienne, rendant plus difficile les combats menés par l'association. L'Ardhis apporte tout son soutien à l'association et relaie son communiqué de presse.
alQaws' Post-Police Statement: The Persecution and Restrictions Continue
30-10-2019
In August this year, the Palestinian Authority police's spokesperson issued a statement banning alQaws' activities in the West Bank, threatening persecution of its organizers, and inciting citizens to report any person affiliated with alQaws. The police statement signalled a dangerous targeting of alQaws' activities and activists, while the ensuing public debate revealed both violent diatribe against us and an overwhelming wave of support for alQaws from people concerned with the safety of all Palestinians.
Following standard patterns, after two full weeks of intense media coverage and attention to the controversy, public opinion cooled. Although the harassment and persecution disappeared from public discourse, and even in conversations between alQaws activists and friends, it had not — and still has not — ceased. The violent aftermath of the PA police statement has continued reaching its peak in recent weeks.
First, the police's responsibility for the incitement of violence: Under mounting pressure, the PA police quietly responded to inquiries from human rights organizations that they had retracted their statement, and moreover they confirmed that our organization's work is absolutely legal. However, when people demanded the police officially and publicly denounce their statement and affirm the legality of alQaws' work, the police refused. With the statement not officially stricken from the public record, the violence it called for against LGBTQ people in Palestine has continued – unabated, with greater frequency and intensity (we have witnessed an alarming increase in abuse cases and intensified blackmail and threats in the public and digital spheres), and further entrenched by the legitimizing effect of police sanction. Some Palestinian groups even celebrated the police's statement, raising (yet again) disturbing questions about the Palestinian Authority's commitment to human rights. In fact, much of the violence and harassment perpetrated since August has been at the hands of police officers themselves. Despite the silent removal of the statement from the spokesperson's Facebook page and the official police website, the police have taken no public responsibility for inciting violence on the ground. This absence of accountability has corroded people's sense of safety and security.
Second, the targeting of individuals and activists: Although the positive popular and institutional support alQaws has received in the wake of the statement eliminated any doubts concerning the legitimacy, strength, and fortitude of our organization, in response to this support the police and PA have changed their strategy from publicly attacking the organization to persecuting activists and individuals, whether they are part of alQaws, close to it, or suspected of having links to it. Alarmingly, we have witnessed more than a dozen cases of targeting and harassment that have led to numerous arrests -or rather abductions- in recent weeks. We believe there are many more cases that have not reached us.
Our arrested friends and fellow activists report military-style investigations involving violence, blackmailing, and interrogations marked by coercive, offensive, and insulting questions regarding private lives, their connections to alQaws, and attempts to coerce these individuals to collaborate with the PA in order to arrest and persecute others. This strategy has created threatening conditions for alQaws activists, placing already politically or socially vulnerable individuals at an even greater risk. The police abductions, persecution and interrogations of activists and individuals are unjust, immoral, and illegal. Recognizing their actions are unjustifiable, in an attempt to establish a "legal" case the police have officially arrested and harassed these individuals under the cybercrimes law and other spurious charges.
Third, restrictions on alQaws's work: The PA police are not only targeting individuals, but further restricting the work of alQaws by investigating other civil society organizations that may be connected to alQaws's activities. We have witnessed investigations into civil institutions regarding their direct and/or indirect association with alQaws, especially those organizations who have provided us with necessary spaces for our activities. These tactics have obstructed and had a chilling effect on our work with our society, prompting organizations we have cooperated with to take a step back, and raising broad concerns about the PA police's willingness and ability to undermine the work of Palestinian civil institutions and society as a whole.
Like so many people in our society and beyond who care about justice and liberation, we condemn the PA police's adoption of colonial tactics to supress and control Palestinian community organizing. These organized and deliberate attempts by the PA police to obstruct public debate and destroy a Palestinian organization that has worked tirelessly, over the course of a decade, to open a discussion within Palestinian society regarding sexuality and sexual and gender diversity mimic the Israeli occupation's attempts to control and obstruct our society's development and progress.
With a deep sense of shared responsibility towards ourselves and our society, we share this statement with you. Since our organization's vision has always been to form an integral part of Palestinian society, the aggressions we are exposed to as an organization should concern our society as a whole. The PA police's tactics to target people's fear of their sexuality being exposed are not now, and have long been used by both the PA and the Israeli government to blackmail and intimidate . With this statement, we declare that what should be exposed are not people's private lives and sexualities, but rather the violence and tactics used by the PA police to persecute alQaws and LGBTQ people in Palestine.
We call on all individuals who are vulnerable to persecution and blackmail to contact us and ask for support. We also demand the official Palestinian entities to immediately stop this violence and persecution of our communities. We must take legal action during these times, but we are well aware that community support is fundamental to our continuity and strength.